undefined
​I can't even begin to tell you how pumped I am that you've made the decision to become part of the Content Burger family.

​I'm sure you might hear this a lot with other products, but

I assure that you this purchase is a very, very wise decision.



Why? Because Content Burger is currently the only platform of its kind that will let you streamline your content marketing with total ease. In other words, it's not based on a fad, loophole, hack, or some other flimsy tactic.

In short,

it has the power to change your business...and your life for that matter.



However, since we're here and you're about to access Content Burger for the first time - may I share how you can take your content marketing to the next level with

The Next Evolution of Content Marketing Is Here!
This, my friend, is the next level of Content Burger that has the power to catapult your content marketing into another stratosphere! It delivers a ton more power for those who want to accelerate their content marketing results.

Now before you ask, I want to assure you that everything you're getting inside of Content Burger works just fine without this upgrade.

So relax. This isn't some gotcha scenario where we try and scam you to get more money. Far from it.

But I do know that most people envision having a publishing empire that they can use to propel their businesses to new heights.

Or, maybe you're just a content publisher who wants to be able to scale your content efforts to epic proportions in half the time it normally takes.
​
Regardless of which scenario you may find yourself in let me share what's included in this upgrade:
Normal Price: $97/Month
Today Only: $67 One Time Fee
​So What's All Included With The Content Burger Pro Upgrade?

As I said before, everything in the standard version of Content Burger works fine without this upgrade. But I'm sure when you see what's included with this level of Content Burger Pro, you'll want to include it with your access to Content Burger today.


Take a look for yourself:

The Done For You
Agency Kit comes with:

---
Manage Your Team, Collaborate & Improve Your Business' Workflow
Currently, you can use Content Burger for your own personal needs or to build your own personal agency. With this option you'll be able to have multiple teams that allows you all to collaborate on projects together at the same time.

You'll also be able to collaborate with clients so you all can work together on various content creation projects together.
This upgrade gives you the ability to invite up to 5 team members to Your workspace to create and share the best content.

You can also set permissions for each user. There are three levels available (admin, collaborator, and approver) so you can keep people out of areas you don't want them to have access to.

This Way you can have other admin and members to co-create and Co-Manage your Social Media Accounts as well.

Overall, you can keep everyone organized, on-track and accountable in a simple way without missing any deadlines.

Set a publishing approval workflow, keep track of who has published what, and assign levels of access to each team member, while keeping everyone on track towards your content goals.
Create PDF Ebooks From Any of Your Created Content With A Single Click.
With this option, you'll be able to take any post you create inside the blog post editor and easily turn it into a downloadable .pdf document with only a single click.
This is a great way to take Content Burger further by using the tools involved to create lead magnets to build your subscriber list.

Because there are so many tools available to help you create great content for your blog, you can now use those same tools to draw even more traffic to your business without the hassle.

Memes are a great way to generate traffic and engagement. And with Content Burger Pro, you'll be able to use the image maker to create memes that get you tons of responsive followers.

You'll have a number of options included here. You can use existing memes, upload your own custom images, create posters, banners, advertisements, and more.
The image maker allows you to add custom resizable text to images. It operates in HTML5 canvas, so your images are created instantly on your own device.

Most commonly, people use the generator to add text captions to established memes, so technically it's more of a meme "captioner" than a meme maker. However, you can also upload your own images as templates.
​
Here's a little more insight into how the meme generator works...
"Can I use the generator for more than just memes?"

Yes! The Meme Generator is a flexible tool for many purposes. By uploading custom images and using all the customizations, you can design many creative works including posters, banners, advertisements, and other custom graphics.

How awesome is that? It's like a full fledged image creator at your fingertips.
Friend, I'm sure you've heard it said that a picture is worth a thousand words right?

Well, if a picture is worth a thousand words, then having access to this option in Content Burger Pro is worth a million words!
Because you'll be creating amazing content inside the platform, we've allowed you to be able to share it right from within Content Burger at this level.

Most people do this with Google Docs or Dropbox. But the great thing here is that you can bypass both of those or any other document sharing option and use the unique link given to you by Content Burger.

This way you keep all your readers attention right where you want it. And that's on your content.
Finally, you'll also receive 50 additional premium image templates to use with your content marketing as well. These templates are designed to be visually stunning and engaging so that your market takes notice of your content. When you upgrade, these will automatically be unlocked in your Content Burger account.

Here are a few samples of the templates:




Take A Sneak Peak At The Awesome Extra PRO Features . . .
---
Normal Price: $97/Month
Today Only: $67 One Time Fee
HURRY! Special Launch Offer Ending Soon...
You're Probably Wondering,
"Do I Really Need This?"

(Yes. I Believe You Do. Here's Why…)
​Now if you're planning just to make a post here and there, then maybe the standard version of Content Burger will do. But if you have plans to grow your business and income, then upgrading today makes sense.

Even if you're not ready yet, taking the upgrade is the best option for you because you'll most likely need in the near future for the team option, doc sharing, and more.

But to be honest, you could start using parts of it (image templates and pdf creator) right now.

Just those two items alone can help pay for your upgrade to Content Burger Pro multi-fold in the next 30 days or less.


Plus, why risk it when this version of Content Burger will definitely be moving to a monthly subscription in the near future. This way, you get grandfathered in at one low price without ever having to worry about monthly fees.

Also, as you grow and expand, you'll want to have people that can help you expand too. Don't try to keep up with that in other platforms or spreadsheets that will cost you a pretty penny. Just use Content Burger Pro instead.

It not only makes financial sense, but also just good business sense when you think about right?

But even if you're on the fence, let me also let you know that…
The Guarantee Still Stands...
So this way you don't have to decide right now. You can upgrade and know that your purchase is totally protected today.
Just like with your purchase of Content Burger, when you upgrade today you'll be protected by the risk free 100% money back guarantee. So you'll have a full 30 days from your purchase to give Content Burger Pro a full try.

If you change your mind for any reason, and me and my team can't fix your issue then I'll make sure you get a quick and courteous refund without any hassle ok?
This way you can upgrade today with full assurance and peace of mind.

Let's Get This Added To Your Account Now Before You Miss Out...
Unfortunately, this upgrade is available at a discount for a limited time. So that means

you either won't be able to get access at the same price in the near future or you will have to pay a monthly fee

to use these features in Content Burger Pro.

But since we both know you're serious about creating dynamic content and stretching that content as far as you can right?

So why not make the smart choice and upgrade right now?

Just the ability to create ebooks from your posts with one click is reason enough to hit the buy button.



But when you add the ability to collaborate with team members and even get tons of viral traffic, how could you say no to this upgrade?

Especially for the low investment today.
So here's what you need to do now:

Use the button below to add this to your order. When you do,

my team will make sure that all of these features are available for you to use immediately

when you log in to your Content Burger account in the next few minutes.



You won't have to wait another second. Everything will be unlocked immediately.


All it takes is one click of the button below and you can unlock the power to become a true content marketing powerhouse!



Go ahead and click below to upgrade now.



You won't regret it.
This software delivered to its promised. You always under promise and over deliver. BUT I nver expected the result to be this fast. I started generating leads in less than an hour after logging into the app. This is insane.

You need to see my inbox. Its flooded with booking emails. Hoping to convert them to buyers as I follow up on them. I screamed when I saw the bookings that came in. Can't wait to convert them to buyers. All your products are really amazing
Normal Price: $97/Month
Today Only: $67 One Time Fee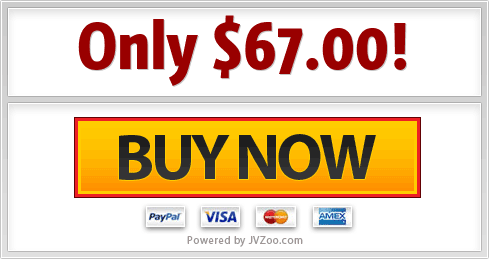 Copyright 2020 - ContentBurger - All Rights Reserved